Douglas White – Owner/Contractor
"I pride myself in living up to the Affordable Solar Contracting name by offering only the highest quality components at the most affordable possible price by cutting out sales commissions!"
1984 – Graduated with a degree in Alternative Energy Technology & Energy Conservation from the State of California. Major fields of study include:
Solar thermal hot water
Photo-voltaic electric
Passive architecture design for heating & cooling
Wind energy systems
Energy use auditing
1991 – Moved to Hawaii & started Affordable Solar Service in 1993.
1997 – Became a HECO-approved independent contractor.
 We have won the Hawaiian Electric Company Inc. Energy Solutions for the Home Program Certificate of Excellence seven times from 2002-2008 and the new Hawaii
Photovoltaic energy system in 2001.
We currently have 50 panels on the roof, including five hot water and four PV panels for the D.C. battery lighting system.
2004 – Upgraded State of Hawaii Contractors license C-20674 to C-61, applicable for all types of solar energy systems installations.
2006 – Family expands! Doug & Jill welcome their son Dale!
2008 – The Family expands again! Our lovely daughter Lia is born.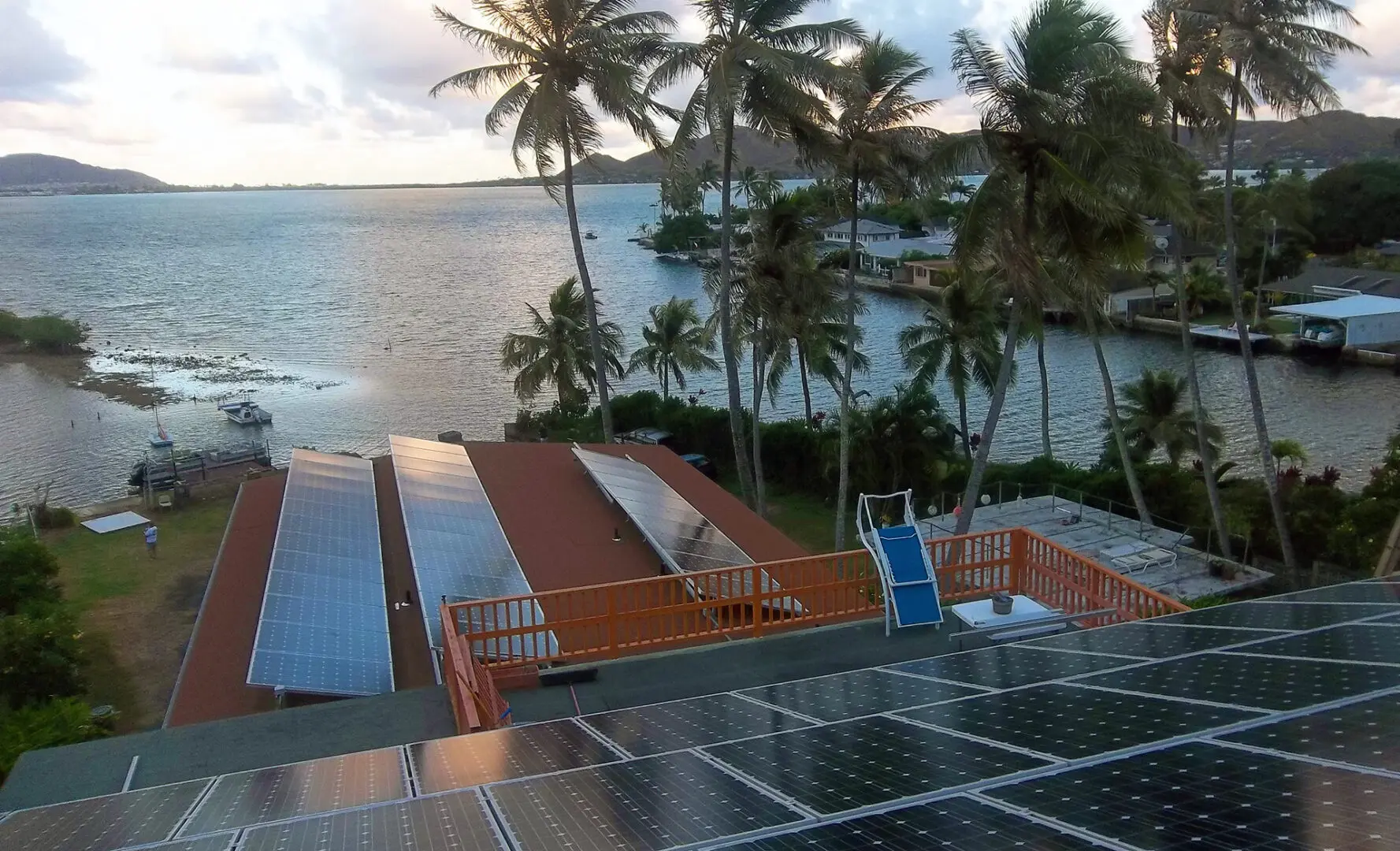 Get contractor direct prices & the contractor on every job!
Don't be a lolo. Call us and get a low price!