Photo-Voltaic Electric System (PV)
Solar Photo-Voltaic Panel Installation
For new construction or existing homes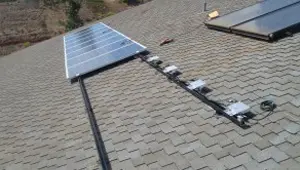 Micro inverters mounted to the strut bar before the PV panel is installed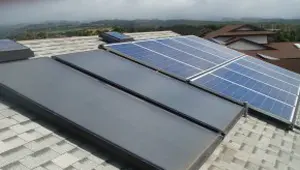 Ten PV panels installed next to two thermal panels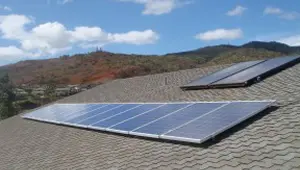 Twelve PV solar panels installed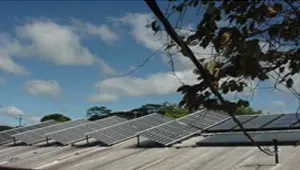 We were one of the first households in Oahu to connect with a HECO grid-tied photo-voltaic solar panel system. We have reached a zero-usage electric bill numerous times with our 48 electric panels & hot water panels! That means we had the minimum service charge (less than $20 per month) to have a HECO account.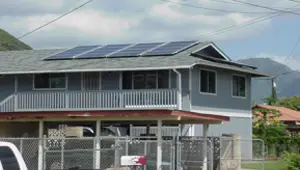 Other homes on Oahu have followed our lead and added these systems to save money!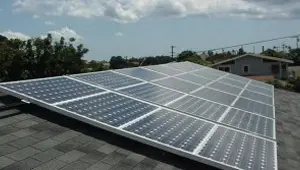 Jim from Waianae had us install the new Xantrex GT 3000 with 24 185-watt shell solar panels. This is grid-tied to HECO and produces over 17 Kilowatt hours per sunny day. They said, "We love watching the meter spin backward! And the bill has come down."
Mono-crystalline Silicon Modules
The mono-crystalline product range offers maximum power and proven reliability when space is a limitation in grid-connected and specialized industrial applications, and all are backed by a 25-year warranty.
More Resources and Information
Net Metering in Hawaii (HECO)
For specific Federal, State, and Local incentives in your area
State of Hawaii solar information
Federal Solar Financial Incentives